Staff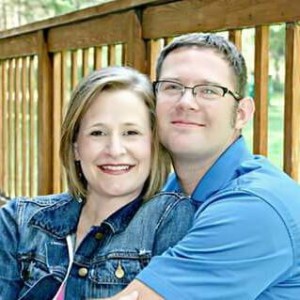 Youth Pastor
Kyle Harrison
God brought Tricia and I to Dishman in 2004 as newlyweds. In the years we have been here God has blessed us with four great children and many wonderful friends.
God has grown me from only being served by the church to being a committed servant to the church. He has transformed my life while here and this has grown a huge desire to pass what I have gained to others. This is why I am passionate about growing our Life Groups.
I have seen God grow so many people through the care, love, and encouragement that take place in our Life Groups. I hope you will take the chance, visit and see where God may take you.

Ministry Assistant
Mary Long
I was born and raised here in Spokane, WA. I have been attending Dishman for many years. DBC is where I met my husband Kyle. We have been happily married since 2014. In the summer of 2019 we welcomed our daughter Evelynn into our home and in the winter of 2020 we were blessed by the arrival of our son Dennis. I love Jesus more than anything! I love serving here at DBC, not only in the office but on the Fellowship team as well! Spending time with family and friends is by far my favorite thing to do. I also LOVE to camp and be in the beautiful outdoors. Spring and Summer are my favorite seasons of the year and Christmas is my favorite holiday......... besides Flag Day (My Birthday).